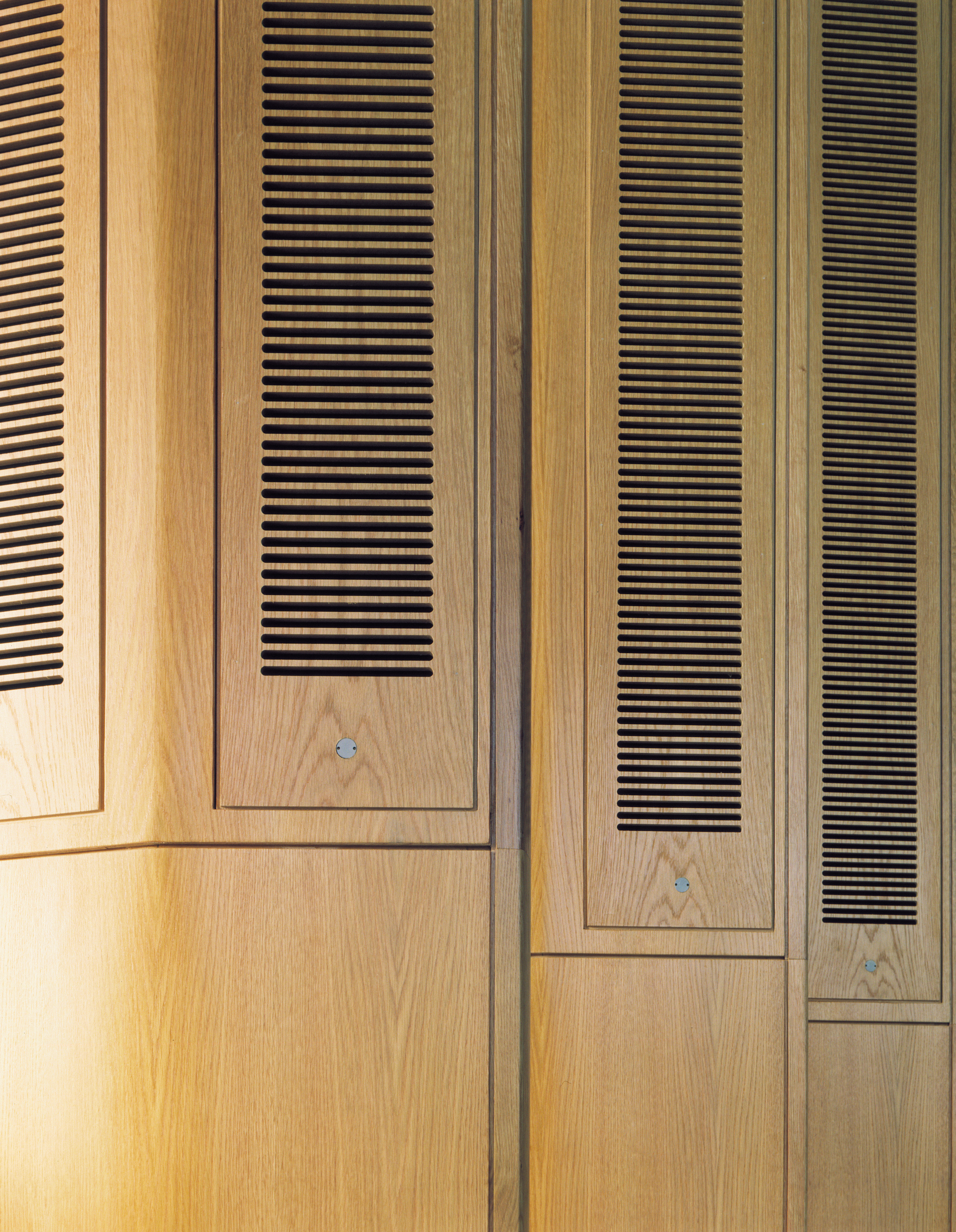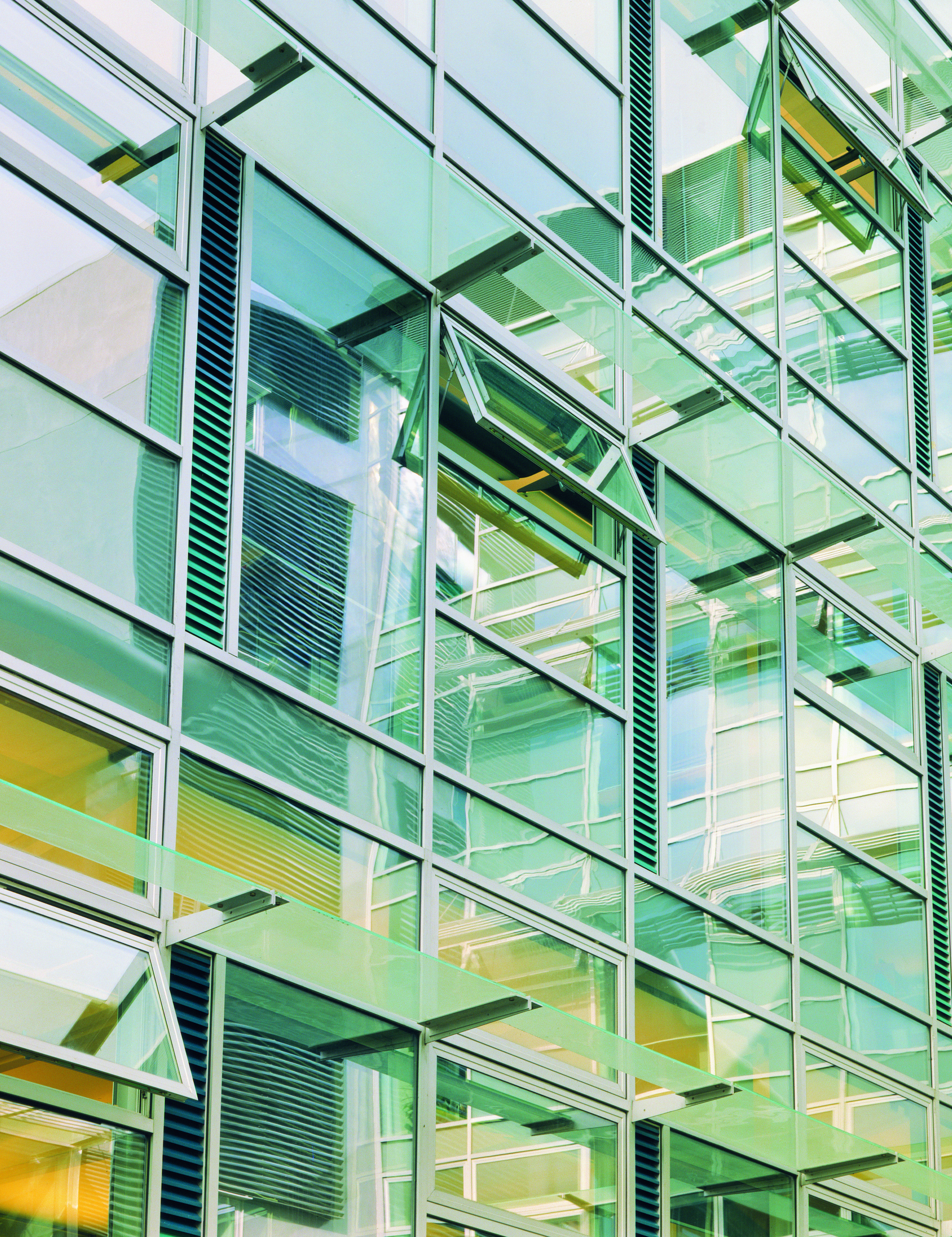 Fingal County Hall Dublin, Ireland
Fingal County Hall is an open and transparent expression of local government, providing a sustainable, low-energy working environment for 450 Council employees.
An existing crescent of tall Holm Oak trees and a 150-year-old Himalayan Cedar along the western edge of the site were integrated into our design and helped to establish a civic scale befitting that of a County Hall. The trees together with the building give form to a new civic space, the 'public foyer' of the County Hall which is part internal, part external. Visitors arrive in a green-floored 'piazza' colonnaded with the trunks of Holm Oaks and roofed with their foliage. The five-storey high atrium, defining the edge of the space is the meeting point of public and private, a 'vertical main street', extending in an open gesture towards the community.
Photography : Michael Moran
fig. 1
View of atrium from above
Fig. 2
west facade, main entrance
Fig. 3
approach to building from main street north
Fig. 4
south facade, council chamber and offices
Fig. 5
main entrance approach from north
Fig. 6
Timber spar support to suspended glass
Fig. 7
south facade offices, typical bay
Fig. 8
Typical office space looking across transparent link courtyard from inside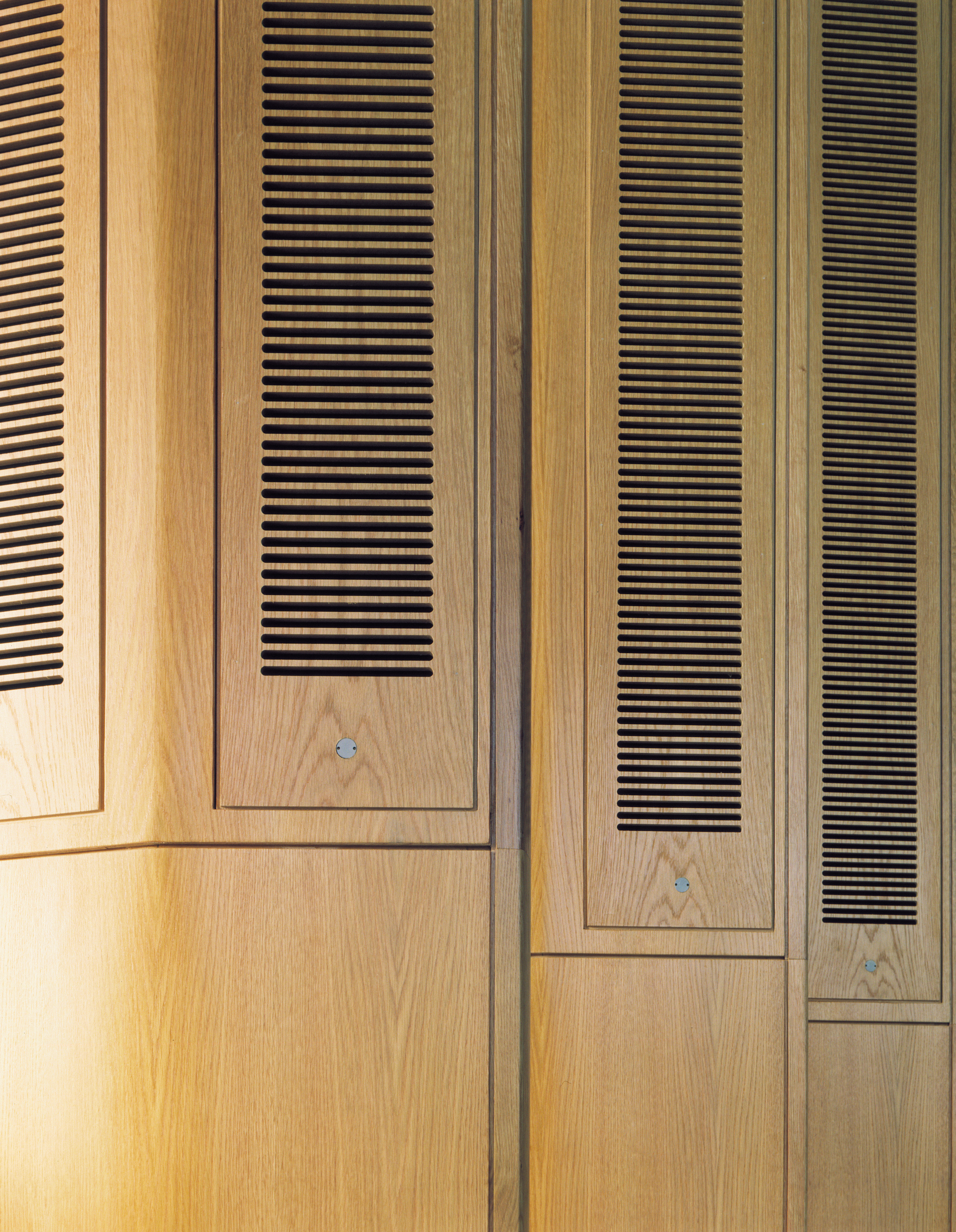 Fig. 10
Rotating timber louvre in Council Chamber
Fig. 11
view to north from top of atrium
Fig. 12
View of atrium from public park
Fig. 13
atrium detail along building movement joint
Fig. 14
junction between office spine and office core
Fig. 15
south facade, office building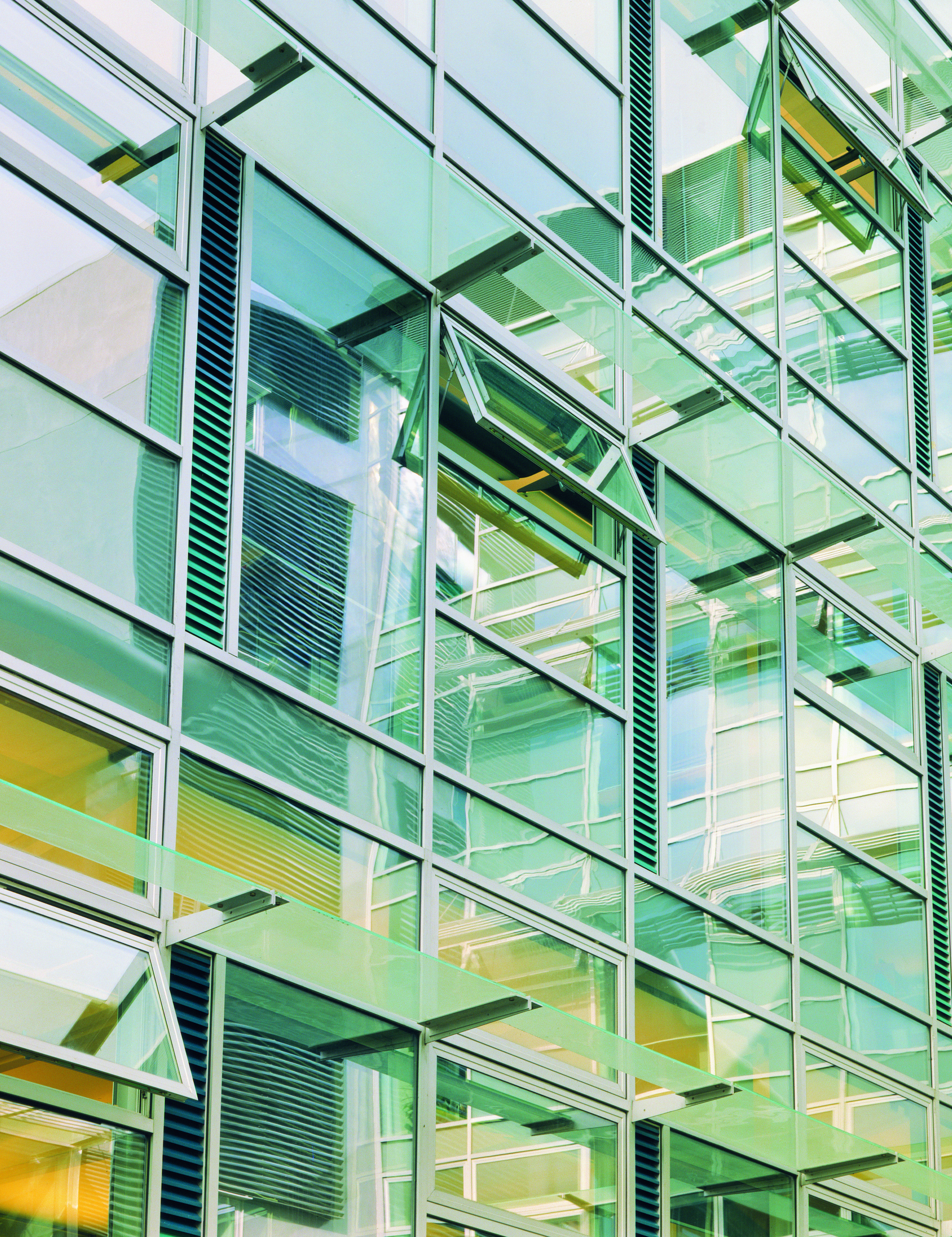 Fig. 16
north facade office building
Fig. 17
detail of main reception desk
Fig. 18
Handrail detail in atrium, oak shaped to grasp
Fig. 19
detail council chamber table
Fig. 20
detail council chamber table
Fig. 21
detail timber pivot vent between meeting room and atrium
Fig. 22
office space sculpted concrete ceiling and custom up-light fitting
Fig. 23
detail atrium suspended glass structure